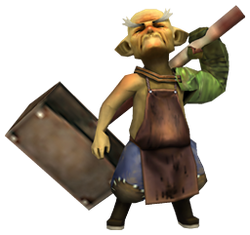 Weapon Creation Note
For ideas or Inspiration you might look here: Weapons

Note:Weapon Page is still under W.I.P.

When uploading your own weapon please add the correct category to it:

<Weapon Creation> and
<Weaponclass>

All weapons have their own template:

Template:Infobox_<WeaponName>

Other than that the Rules here are the same as for the Category Armor Creation.
Also please read through this before starting off Image rules
Questions? Please write on the Talkpage of a Local Staff. We'd be happy to help!
Trending pages
All items (12)